[vc_row][vc_column]
Exterior Painting Services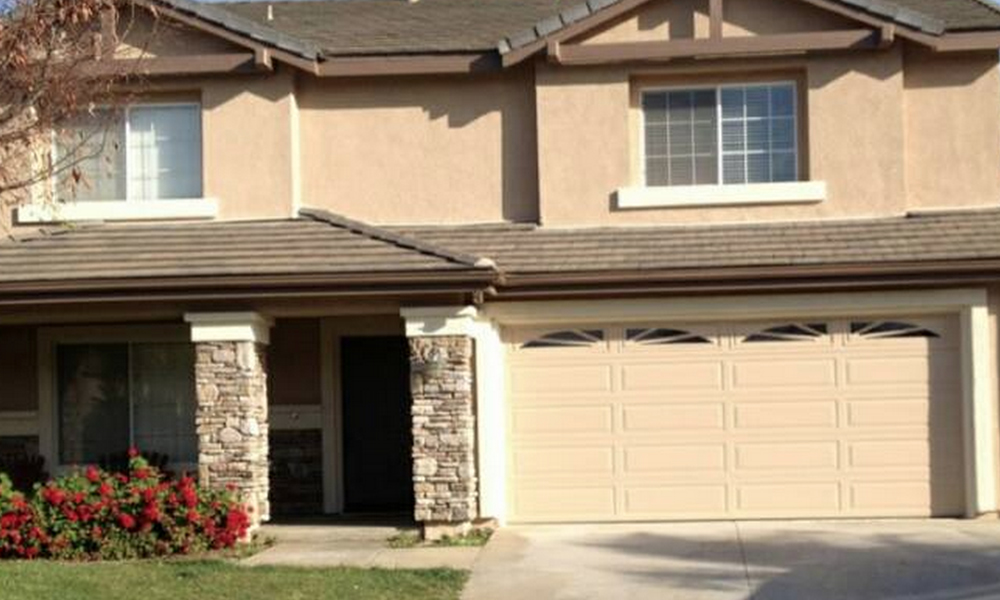 [vc_column_text]A fresh coat of house paint will protect the exterior of your home from moisture and impending wood rot that often takes place throughout the seasons. Failing to take the necessary steps to protect your home can be very costly. If a home goes unpainted through the seasons you may end up with extensive wood damage that could cost thousands to repair. High quality paint also acts as a barrier against damage caused by sunrays as well as rain.
The easiest way to prevent this is with a fresh coat of exterior paint before winter weather sets in. Painting your home is also the most cost effective home remodeling project that can be done. Imagine, for a nominal cost, completely changing the colors and look of your home. We have painted homes with modern, updated hues and friends who have come to visit the homeowner have driven right by![/vc_column_text]
[vc_column_text]All projects will be professionally prepared including power washing, caulking, scraping and priming prior to any final coats of quality paint
JQ Painting Company, in the Loma Linda, San Bernardino, Redlands, CA and Inland Empire region can be counted on to create the look you want with an amazing professional paint job. We have been in business, building a reputation as a top quality commercial and residential house painting company over the course of 15+ years. We have the ability and skills to do the paint job you want, quickly and affordably.
Ensure that your home is properly winterized. Be smart and schedule JQ Painting Co. to come out and inspect your stucco for cracks and irregularities. Rain can easily seep inside cracks, causing unsightly winter damage on the interior walls and floors of your home. Our experts will ensure that the visible cracks in your stucco are all properly prepared and professionally sealed.
Why we are regarded as top in the industry
We take the time and the effort to EXTENSIVELY prepare your home so that we can guarantee that your paint will not peel. We go way beyond what other local painting contractors do for essentially the same price PLUS we offer a 5-year warranty on our work.
JQ Painting Company never compromises on quality. Our paint technicians follow detailed, standardized processes to ensure consistency and quality every step of the way. From preparing surfaces to final painting and staining, you can expect only the highest level of craftsmanship.
These are the steps we take to give you the long-lasting exterior paint job your home deserves:
Complete exterior painting of new and previously painted surfaces.
Power washing and cleaning of homes and decks.
Entry door systems (stripping and refinishing).
Application of waterproof coatings.
Staining/finishing of natural wood surfaces.
Carpentry services (repairs and installation of new products).
Painting related repair/replacement services.
Spot prime all bare wood.
Inspect for and caulk all cracks using silicone
Patch with Bondo and sand smooth
Spot prime all stuccoed areas that need patchwork
Protect the property by covering all windows, exterior lights, fixtures, walkways, driveway, and plants
Contact JQ Painting Company now for a free quote – let's get started on your project![/vc_column_text]
[/vc_column][/vc_row][vc_row][vc_column]
Featured Exterior
[vc_media_grid style="load-more" items_per_page="8″ element_width="3″ gap="10″ button_style="3d" item="5910″ grid_id="vc_gid:1445066432330-3386e061-fdda-10″ include="5947,5949,5888,5946″][vc_cta h2="Still have questions?" h4="visit our F.A.Q page" txt_align="center" add_button="bottom" btn_title="Frequently Asked Questions" btn_style="outline" btn_color="danger" btn_size="lg" btn_align="center" btn_button_block="true" btn_link="url:http%3A%2F%2Fjqpaintingco.com%2Ffaq%2F||target:%20_blank"]I am promo text. Click edit button to change this text. Lorem ipsum dolor sit amet, consectetur adipiscing elit. Ut elit tellus, luctus nec ullamcorper mattis, pulvinar dapibus leo.[/vc_cta][/vc_column][/vc_row]