Need your paint done right?
We can help you!
JQ Painting's Professional Service
JQ Painting Company is licensed and bonded painting contractor providing all services involved with painting. We specialize in commercial, residential, and custom homes. JQ Painting Co. also does staining, drywall work, acoustic removal. We do both interior and exterior. Our company takes pride in our work and produce only high quality results. We provide our clients with top notch customer service. We put customers first and make it a priority to get back to our clients in a timely fashion.
Our Services
What Can We Help You With Today?
Why Choose JQ Painting Co?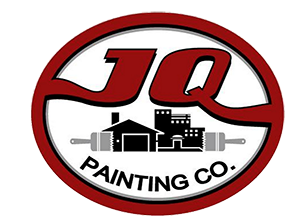 We're the Paint Experts!
JQ Painting Company is family-owned. The owner is James Quevedo. James is a licensed painting contractor in the state of California. Teri Quevedo is in charge of office phones and bidding.
JQ Painting Co. has been a licensed business since January 2013. The owner James has worked in as a painter since 2001. James has over 15 years' experience in the industry.
What Our Clients Say
JQ Painting Co did an awesome paint job at my small place. Teri and James were both flexible and very patient with me when choosing the right shade of color. There was no pressure at all. The other review were right on the money when it comes to their attention to detail. I recommend using JQ Painting Co on your next paint job.

Jim and his guys did a wonderful job on our house. I highly recommend him. Very professional and honest. He wants to make sure his clients are happy!!! Thank you for making our home what we wanted and being patient with us. You were wonderful in figuring out the colors we wanted when our samples weren't what we expected!!! Thank you again!!
JQ Painting Co. is a company based out of the Loma Linda, Redlands, San Bernardino area. We cover all of the Inland Empire, CA and surrounding areas. We often do painting jobs as far as West Covina, Glendora, Victoriaville and even the mountain areas like Big Bear and Crest Line.
James and Teri had the vision of starting a painting company from the very beginning. We make a great team and enjoy creating our own success and working for ourselves. We know there are many other options for local painting companies. Our goal is to create a thriving business by pleasing customers and providing the wow factor that other companies lack.
Free estimates are provided for painting services that…..
Our Mission:
We aim to set the standards in the painting industry by providing our clients quality products, professional service, and unsurpassed industry knowledge, with the very highest degree of integrity. Thank you for allowing us the opportunity to earn your business.